Epe is a town that have remained undeveloped for decades but within 4 years of Ambode's Government it moved almost to the top of the ladder with good roads,electrification,recreational and Government presence.
Nonetheless the endless opportunities, investors are still hesitating to take advantage of it . From my professional experience with the Eleko free trade zone axis ,we started marketing for N400k per plot, while facing express was N600k per plot but then in 2014/15 i was practically using all the effort to make investors believe that Government promise to bring Dangote Refinery and seaport in the axis which is a fact but not a fiction most people refused to buy but now hardly can you get a land from the original owners, we sold them off to investors who saw the handwriting on the wall ,however to buy a plot you need not less than N2.5m while facing the free zone road is N5 million except if you settle for a land without title or under processing and with this the risk is very high looking at how Government needs more land for the free zone project.
Epe will eventually serve as the residential hub for Ibeju Lekki business district.If you may recall in the 90's Victoria Island was the corporate headquarters in Nigeria while Lekki Phase 1 became the residential hub but then V.I got saturated too expensive for upcoming business and as such there was the need for a new business hub and and this opened up Lekki phase 1 as the new business district and since late 2015 Lekki phase 1 and Oniru business cyclone is moving faster than expected into the whole Lekki Epe expressway.
The similitude of Lekki phase 1 is similar to what Epe is to Ibeju Lekki,as you are reading this piece i want you to bear in mind that this kind of advise is rare because those who take action and those who failed to take action would have a reason to regret in the future. My point stern from my experience in the early 90's when a lot of subscribers rejected Government allocation to Lekki Phase one they all moved to other areas in the mainland because the deplorable condition of Admiralty way was pathetic,to get to Dowen College you would practically swim,other streets was flooded,security was a big concern because i could remember armed robbers came in severally through the Admiralty way Lagoon but now those who rejected the allocation are still regretting because the place have turned into a commercial gold mine and on the other hand those who stayed put actually regretted not buying more than one piece from those who angrily sold their plots to move to the mainland.
On this note i will also recall the same fate is befalling most people to refused to take the right decision on the Lekki free trade zone axis. Why Ibeju Lekki will soon get out of hand is simply because of the flow of commercial activities blowing so fast from Lekki phase 1,for instance just by the Golden jubilee bridge you will find the Ado Ajah road 10 years ago it was a low neighbourhood but now its so congested that on the long stretch of the road commercial activities have taken over the neighbourhood so also several places in the Ajah axis.
Also,Epe will soon become an alternative to Ibeju Lekki ,if you survey the bigger than life projects located in the local Government, i see it as too much for one geographical location, the area has an international airport project,a deep seaport,and also a resident to over 200 manufacturing companies of which over 20 of them are operational.
Eventually,these 3 projects if they are fully operational would be fantastic and would garner a lot of commercial hype not forgetting the ongoing Dangote Refinery under construction.Apapa only had a seaport we can all witness how congested the whole area has turned and yet Government is still struggling to improve amenities to accommodate commercial activities.Also an international airport would attract a lot of hospitality business such as hotel and servicing companies such as freight forwarders. Also the much awaited Lekki deep seaport would serve the over 250 manufacturing companies in importation and exportation imaging a replication of heavy duty vehicles such as how they scattered all around the carter bridge ,bonded terminals everywhere including the need for countless trailer parks, imaging all these activities in one local government ,just take a deep breath an imaging the commercial commotion that will ensue.
Epe is where most people approach for a peaceful living,ibeju will be too commercialised and not conducive for living ,traffic will be moving anti clockwise from Victoria Island to the Lekki free zone against what we have presently and as such the road would be very congested the only light movement would be toward Epe.
Currently, the difference in price are outrageous a good land in Epe in the average is N500,000 (five hundred thousand naira only) while a good land in Ibeju Lekki without any encumbrances is (N2.5 million) and as such everybody is focusing on Ibeju Lekki and the free zone neglecting Epe, a good investor who is ready to buy ,wait and profit will buy into Epe now before everybody start rushing and this will hype prices but if you have it now you stand a better chance to buy at a very good profit.
Surprisingly,you can even get a good land reserved for farming at (N200,000) most wise investors will buy this category after a while you will be able to use it for other purposes.Most of the prime land in Ibeju Lekki were initially farmland but today development have overtaken farming activities in Ibeju lekki and as such Government are forced to ratify the land document into mixed use.
If i may recall, do you know that most people who are landowners (Omonile) today inherited large expanse of land from their great grandfathers who are predominantly farmers? also do you know that most omonile who did not inherit large expanse of land are children from fishermen,artisans and those whose great grandfathers do not have much stamina to cultivate large size farm?. Land was almost free in most community all they needed was to approach the community head for permission or just cultivate on the land and it automatically becomes theirs.
This condition is still relevant but you will pay a premium ,for instance in this 2019 with as low as (N1.2 million) one million two hundred thousand you can acquire 6 plots of farmland in Epe,in Ijebu Isiwo with N300,000 you can acquire 6 plots of land,in Ogbomosho and iseyin with as low as (N120,000) one hundred and twenty thousand naira this list goes on and on the opportunities are endless.
In respective of the position you might be today remember that the only constant thing about life is change,someone was was in your position before you got there,Government policies are changing and may not favour your business tomorrow ,workers have been retrenched unannounced,companies have folded unannounced,people have been caught in the web when you least expected remember the kids may not be as lucky as you are ,please keep assets for them to make up life.
coming back to Epe prime developing properties you can still get between N500k-N800k, the ones near tarred road are more expensive like N800k but good, in the interior dry and solid ground as a matter of fact you don't need raft foundation to build in Epe unlike the water logged Ibeju Lekki.
I will still continue on this details but for enquiries you can whatsapp me http://wa.me/2348055522183
This piece was written by Akeem Agbaje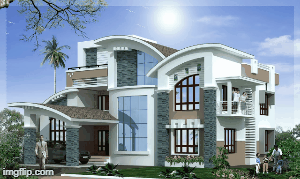 Subscribe to ZhoomOUT News by Email
Buy And Pay Later