It remains a fact that to become
successful as a real estate investor
you must learn to buy properties when they have no value,especially when others are not buying due to one reason or the other .The discipline you must apply is three, one is patience,second is patience and third is patience to wait to see your investment grow to a point when others are rushing to buy.
If you look around your environment ,you will realise that at one point in the area you live today was once underdeveloped and suddenly everybody wants to reside there for one reason that could range from high rise of properties in the nearest community,new road construction, establishment of factories or servicing companies that attracts workers etc, at that rising point those who have bought when it was a no go area stands to make between 100% - 1000% profit from that single exodus ,and when they do , they still look around for such abandoned properties and reinvest and wait for another rainy day to hit a new jackpot.
Take for instance 10 years ago
a property company invested in a 78 plots of Land in Oribanwa
along the Lekki Epe Expressway he invested (N500,000) five hundred thousand per plot he held his patience since then and for the last 12 months buyers are begging to buy for N3.5million per plot while he insisted on N4million and luckily for him a company around the corner have taken up the project of interlocking the road,which have added more value to the property ,and definitely in the next few months if the road project is completed each plot would value above N6million per plot. In calculation he will be making a huge profit within a 10 years investment, he invested N39million and sold for N312million and makes a profit of N273million and the longer the property stays in the market the more profit he makes.
Akeem Agbaje
(Landprince)
08055522183
08073224143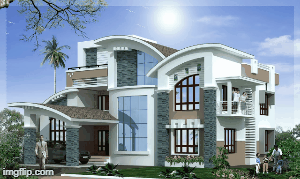 Subscribe to ZhoomOUT News by Email
Buy And Pay Later